By Leah Bremer
Researchers from the University of Hawaiʻi Economic Research Organization and Water Resources Research Center partnered with the Nature Conservancy of Hawaiʻi to evaluate how native forest conservation contributes to local water supplies in a water stressed area in East Maui. They found that by preventing the degradation of native forest, conservation efforts could save the local water utility up to 137.6 million dollars over 100 years depending on a range of assumptions. This finding demonstrates that it makes practical sense for water utilities to join collective action efforts to finance watershed conservation, which in turn provides a suite of benefits in addition to water.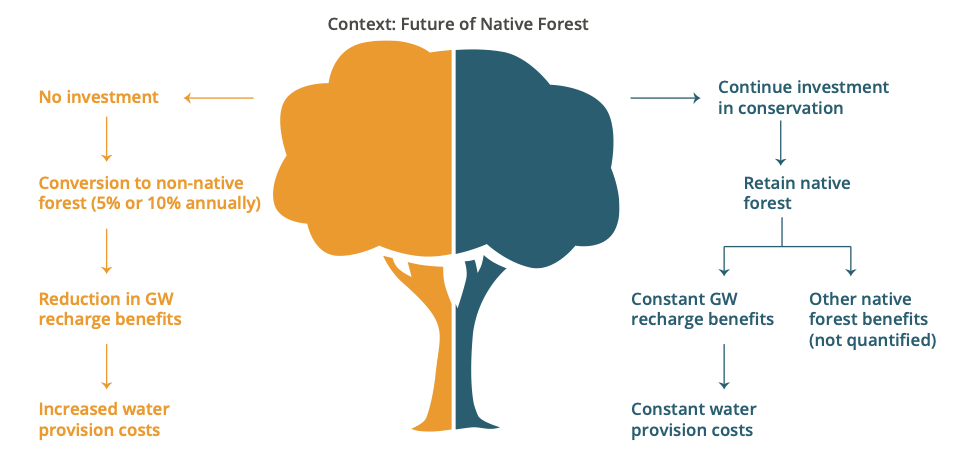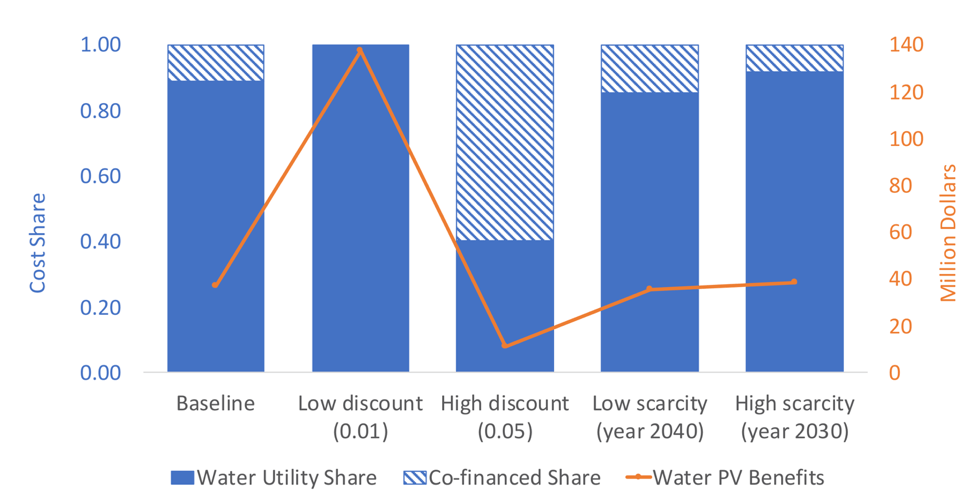 Tropical forest conservation around the world provides many benefits, including supporting a diversity of flora and fauna as well a suite of 'ecosystem services' such as clean water and carbon sequestration. Biocultural values and livelihoods associated with tropical forests are also increasingly put forth as restoration objectives and have long motivated conservation efforts around the world. Yet, funding for tropical forest conservation remains limited and insufficient to meet the challenge of rapid biodiversity loss.
A promising partner for tropical forest conservation are emerging 'natural infrastructure' or investment in watershed services programs such as water funds. These programs convene water users (such as water utilities, beverage companies, non-profits, governments, and community groups) together to help finance upstream watershed management activities that help to ensure clean and ample water supplies for downstream cities and communities. Tropical forest conservation and restoration is often one strategy of these programs.
Yet, a major challenge is a lack of data on the potential water benefits and cost savings associated with watershed conservation efforts such as fencing and weed control that prevent the establishment of non-native species. In response to this gap, the UH team compared the groundwater recharge benefits of the Nature Conservancy's Waikamoi Preserve with and without conservation actions over 100 years. They also expressed this difference in dollars based on cost savings to the water utility achieved through reducing reliance on more expensive alternatives.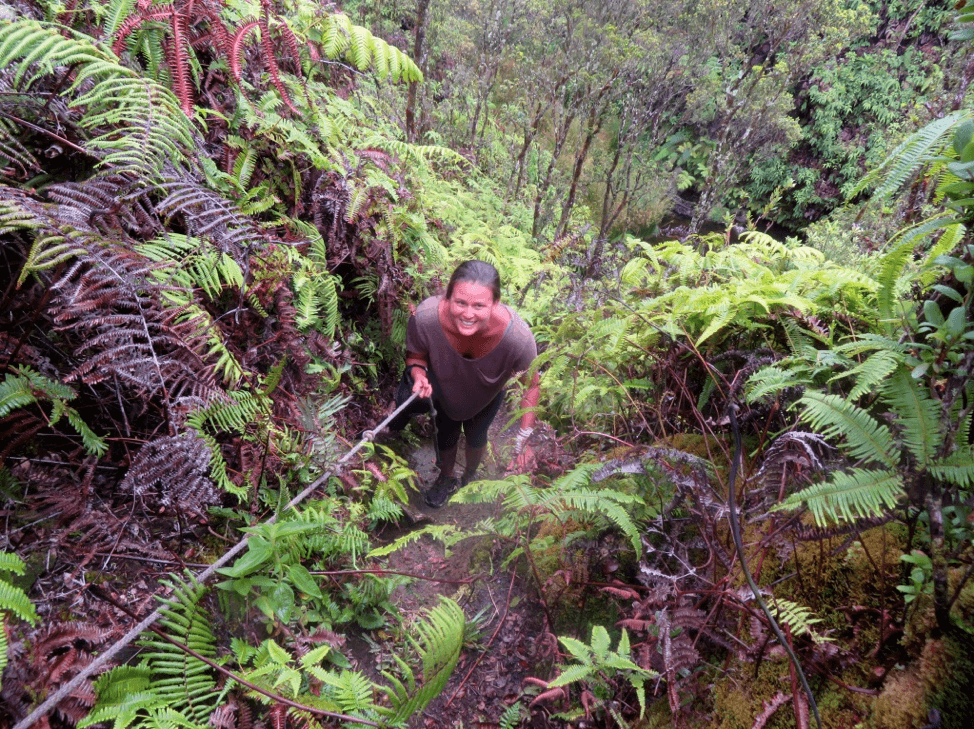 The Nature Conservancy's ~ 2,700 hectare Waikamoi preserve is the State of Hawaiʻi's largest private nature reserve. The preserve is a truly exceptional places that provides a suite of interconnected benefits to the people of Hawaiʻi and the world, from conserving threatened and endangered bird and plant species to the deep interconnected cultural values associated with these ecosystems. This study found, that in addition to these benefits, conservation in Waikamoi also makes an important contribution to local water supplies. Through partnering with other groups and agencies to co-finance watershed conservation, water utilities can cost-effectively meet their water supply needs while also protecting a suite of other benefits associated with the preserve and other similar areas.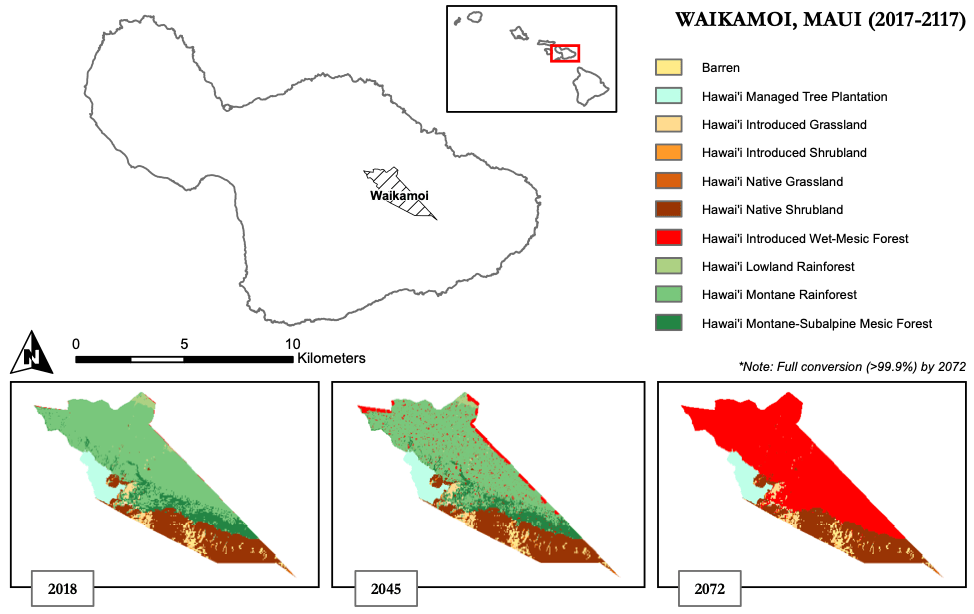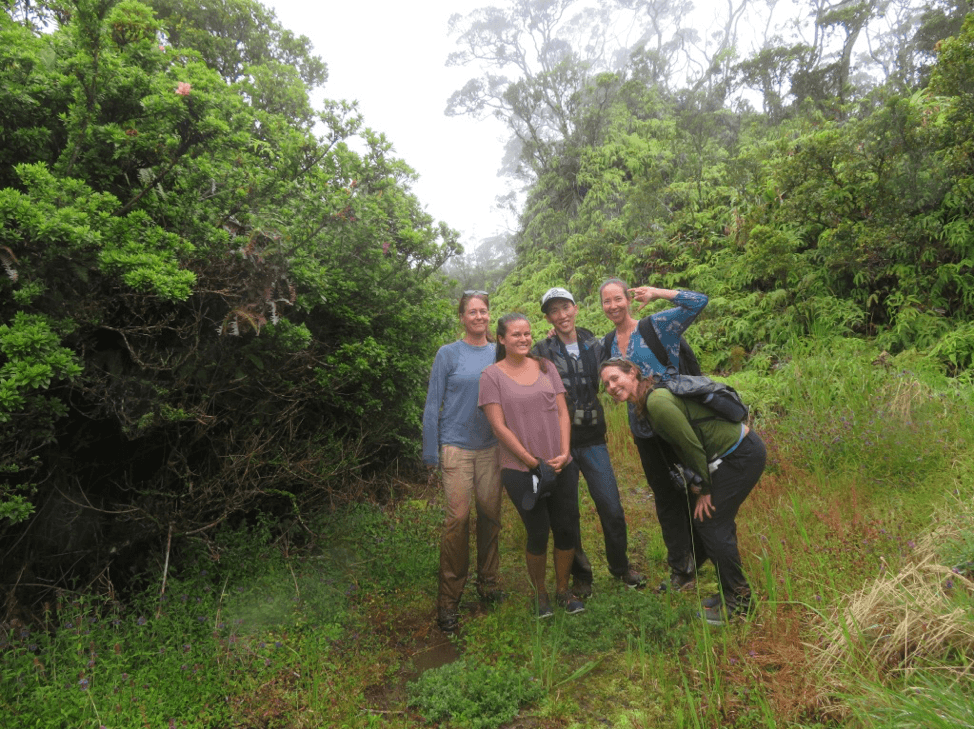 This study was published in Science of the Total Environment with authors Leah Bremer, Sarah Medoff, Chris Wada, Kimberly Burnett, and Kim Falinksi. The work was supported by The Nature Conservancy of Hawaiʻi and the National Science Foundation EPSCoR ʻIke Wai project.
UHERO BLOGS ARE CIRCULATED TO STIMULATE DISCUSSION AND CRITICAL COMMENT. THE VIEWS EXPRESSED ARE THOSE OF THE INDIVIDUAL AUTHORS.